Innovative NDT: Predictive Corrosion Management (PCM)
Protect your production and pipeline facilities with continuous, real-time, sensor-based corrosion monitoring.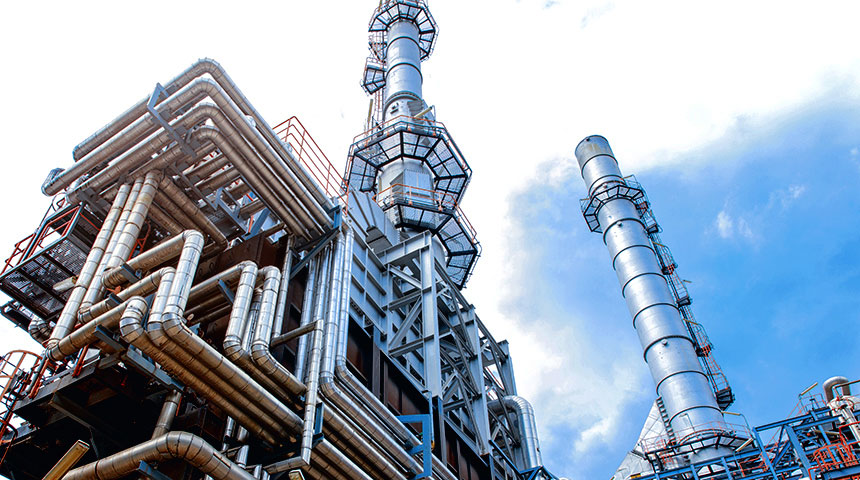 SGS routinely provides visual inspection and non-destructive testing (NDT) services to large oil & gas and petrochemical assets, both in-service and during regular shutdown events. Through our cooperation with Baker Hughes GE (BHGE, a GE company), we are moving beyond manual inspections to provide our clients with continuous monitoring using Predictive Corrosion Management services.
Actionable intelligence to proactively manage corrosion-related risk
The advanced sensor based monitoring system provides today's asset owners with data intelligence that allows them to proactively manage their facilities. Predictive intelligence improves equipment performance and avoids the financial and operational consequences of degradation. Our innovative NDT solutions go beyond the standard NDT process, providing 24/7 surveillance and continuously informing you of evolving defects, without compromising industry standards.
Our PCM system is based on BHGE's ultra-sonic sensing technology integrated with cloud-based data analytics (trending, modeling & analysis tools). It enables asset owners to have access to continuous and real-time monitoring data of wall thickness of critical equipment (pipes, vessels, etc.) in order to better manage corrosion related risk.
Five-step process for 24/7 corrosion monitoring
Our simple five-step process replaces traditional punctual inspections by combining results from inspection and monitoring data to provide a continuous assessment of wall thickness and corrosion rate. This allows you to predictably manage maintenance, enhance asset reliability, minimize total cost of ownership, extend asset life and increase operational safety: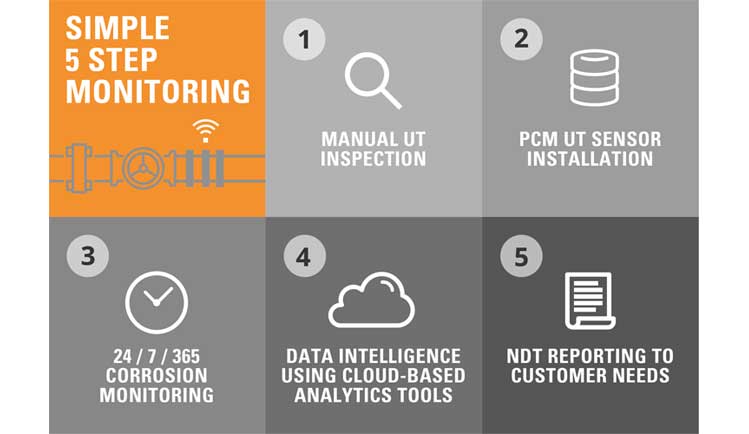 The future of NDT
As your virtual NDT inspector, we partner with you to provide an intelligent sensor system, scalable to meet the individual requirements of your asset and critical equipment. Our solution combines SGS's global real world NDT experience with BHGE's sensing technology and predictive intelligence capabilities. Installing the PCM system is equivalent to hiring a team of certified NDT inspectors to continuously monitor your asset so you can safely extend its life.