Innovative NDT: The Future of Non-Destructive Testing
Protect Your Assets with Permanent, Real-Time, Sensor-Based Monitoring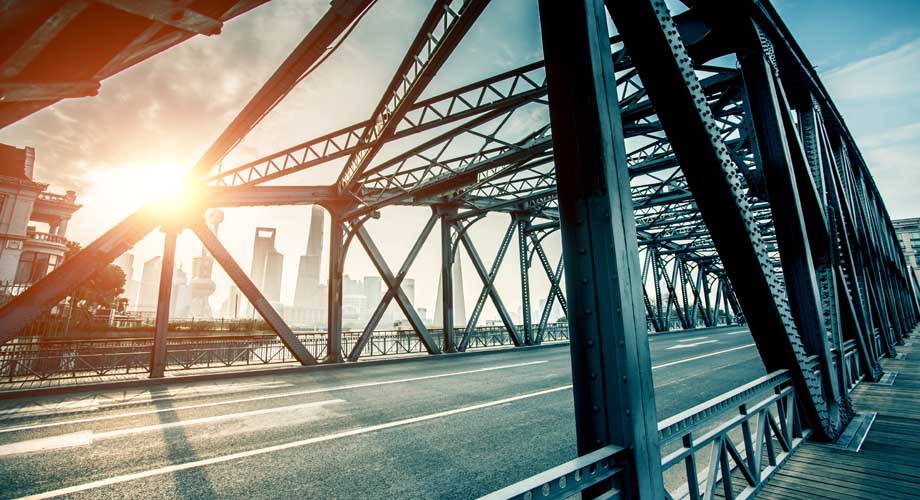 As your critical assets age, you must ensure their safety and longevity. We can help.
Through our advanced sensor based monitoring system, we provide today's asset owners with the business intelligence they need to avoid the financial and operational consequences of degradation. Our innovative NDT solution goes beyond the standard NDT process, providing 24/7 surveillance and continuously informing you of evolving defects, without compromising industry standards.
Permanent, real-time, sensor-based structural health monitoring (SHM): SGS together with AIMSight has developed and deployed the first sensor-based SHM solution for monitoring critical defects on structures, based on NDT standards. Through the use of an IoT-ready monitoring system, with miniaturized NDT sensors, your assets are monitored 24/7, providing you with data as you need it.
Five-step process for 24/7 condition monitoring: our simple five-step process replaces traditional punctual inspections by combining results from inspection and monitoring data to provide a continuous assessment of defects and root-cause analysis. This allows you to predictably manage maintenance investment more effectively, minimizing downtime and avoiding or carefully planning costly repairs.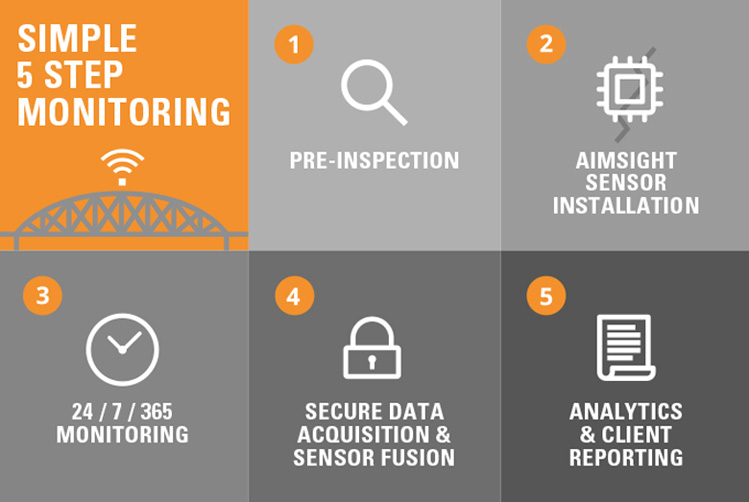 Open to see the full infographic (PDF)
Safe extension of asset life: our solution tracks the evolution of a defect in a structure, while simultaneously recording its response to stress events and environmental conditions. Armed with this information, you can make the right decision to prevent a defect from worsening, safely extending your asset's life and reducing the risk of failure. For example, our steel crack sensor monitors crack propagation, providing detail to be used for further analysis supporting your operational and financial decision making.
Versatile monitoring and certified reporting: our monitoring system is compatible with a variety of sensors and other types of environmental data. Our data platform (powered by SAVI Technology) can handle and integrate all types of data, irrespective of source, and generate high value analytics. We issue monitoring reports that you can trust, as you have been trusting our traditional NDT reporting.
The Future of NDT
As your virtual NDT inspector, we partner with you to provide an intelligent sensor system, scalable to meet the individual requirements of your asset and reduce your total cost of ownership. Our solution combines SGS's global real world NDT experience with AIMSight's advanced knowledge of miniaturization interfacing and data processing. Installing our system is equivalent to hiring a team of certified NDT inspectors to permanently monitor your asset so you can safely extend its life.
Enter your details below to request a free demo or to learn more.